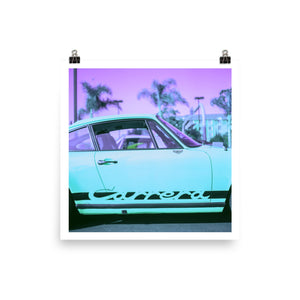 L.A. Vice full of neon palms and Porsche! Now you too can relive your youth, or the relish in the era you desire.
Only the finest, most premium photo paper is used, giving an elegant representation of your good taste to all who may see it.

• 10"x10" size
• Ultra premium photo paper poster, taken on medium format film, using a period correct camera
• 10 mil (0.25 mm) thick
• Slightly glossy
• Will make your garage totally rad
We ship worldwide! Average time to get your order is 7 business days, regardless of location!

Thanks for your support~!